The Best Potato Hash Browns
Ready for the best potato hash browns ever? Well, you are in the right spot. These hash browns are crispy on the outside and soft in the center. Making them the perfect vessel for eggs, smoked salmon, sour cream, hot sauce or anything really.
These hash browns are the perfect weekend or brunch recipe. They take a little time to prepare, and you can freeze any extras for future use.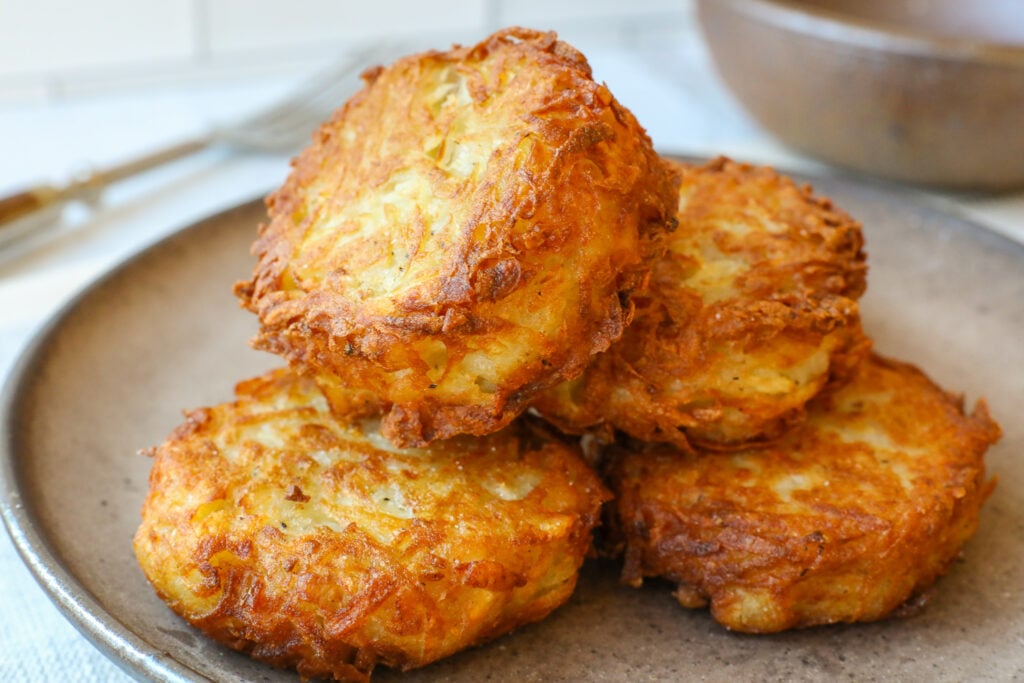 Try topping these potato hash browns with poached eggs, spring onions and a pinch of cracked black pepper. Let me tell you, it was as close to perfect as you can get. The creamy egg yolk tasted amazing with the crispy potato.
These breakfast hash browns are so good, you may never eat them any other way again. So, grab the ingredients below, and let's get this recipe started.
Looking for more breakfast recipes? Try my savory breakfast rice or my egg muffins two ways.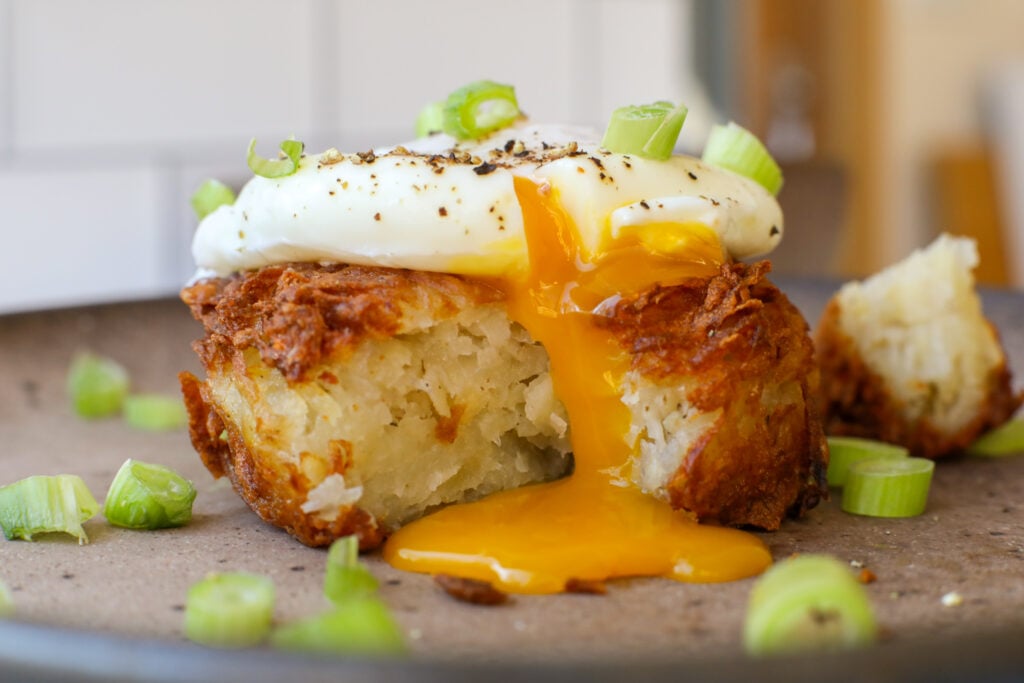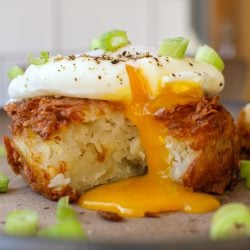 The BEST Potato Hash Browns
Ingredients
2.5-3

cups

grated russet potatoes

2

tablespoons

ap flour

,

all purpose

1

egg white

2

tablespoons

grated shallots

1

teaspoon

salt

black pepper to taste

1-2

cups

vegetable oil

,

for frying the hash browns
Equipment
saute pan

colander

grater

kitchen towel or paper towel
Instructions
Peel two large russet potatoes and grate them into a large bowl.

Once fully grated, soak the potatoes in cold ice water for a few minutes. This helps remove any extra starch from the potatoes.

Drain the potato shreds in a colander. Using your hands, squeeze as much water out of the potatoes as possible.

Next, use a dish towel to press out any extra moisture that might remain.

Place the grated potatoes back into the dry bowl.

Add flour, egg white, grated shallots and a good amount of salt and pepper. Potatoes love salt, so add about 1 teaspoon or so. Mix using your hands to make sure everything is well combined.

Next, pour 2 cups of vegetable oil into a sauté pan and get it nice and hot. You want to make sure the oil is hot before you add the potatoes otherwise the potatoes will soak up the oil and get soggy.

A good way to test if the oil is hot or not, is to toss a small shred of potato in the oil. If it begins to bubble right away, the oil is ready. If it sinks to the bottom of the oil, it is not hot enough yet.

Form the potatoes into patties using a measuring cup. This will give you a nice round shape. Add the patties to the oil two at a time. If you overcrowd the pan, the oil temp will drop, and the hash browns will not get crispy.

Repeat until all hash browns are fried. Place fried hash browns on a paper towel to absorb any excess oil. Finish with a pinch of salt. Serve and enjoy!